RAAF Vampires (Not in Malta)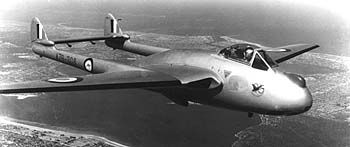 On March 3 1952 the Commonwealth Government announced that No 78 Wing, RAAF, comprising Nos 75 and 76 Sqns, would be assigned to Malta for 2 years garrison duty flying RAF D.H. Vampire FB 9s. The first RAAF units arrived at Malta on July 28 and the Wing returned to Australia in 1955.

Malta Images
78 (F) Wing 1952-55
Photos Pedro Maher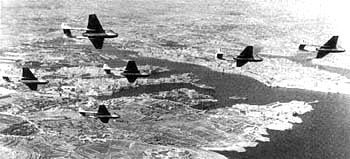 Vampires over Malta
Armament Section - No. 78 (F) Wing
RAAF Malta - 1952 - 1955
Armament Personnel
Flt R.J Sparkes - Armament Officer 
F/Sgt Gerry Johnstone, Sgt Tom Coleman And Sgt Glen Stockham 
Cpl Seafus Comer, Cpl Col Reed, Cpl George Kinniburgh, 
Cpl Martin Parkes And Cpl Jim Marshall
Lac Claude Ennis, Lac Kev Cleal, Lac Alec C Rotsey, Lac Jack Hazelwood, Lac Pedro Maher,
Lac Dave Weir, Lac Fred Williams, Lac Keith Thomas, Lac Blue Neighbour and Lac Lee Carter

Highlights of the overseas tour of duty for Wing armourers were the two visits to Royal Air Force Station, Nicosia, Cyprus, which is the (armament practice camp for all units of the Middle East Air Force. At those camps in January-February, 1953 and June-July, 1954, the entire accent of work was placed on armament. The armourers worked at wartime pressure to keep the Vampires fed with ammunition, rockets and bombs. Other extensive armament exercises were completed at Idris, Libya, and when the unit settled down at Takali, the tempo of local armament practice was increased to compensate for the relatively quiet air firing programme while the unit was based at Halfar.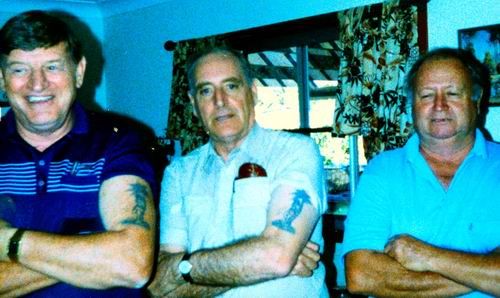 As they are today
 Blue Neighbour, Alec C Rotsey (UK), Pedro Maher